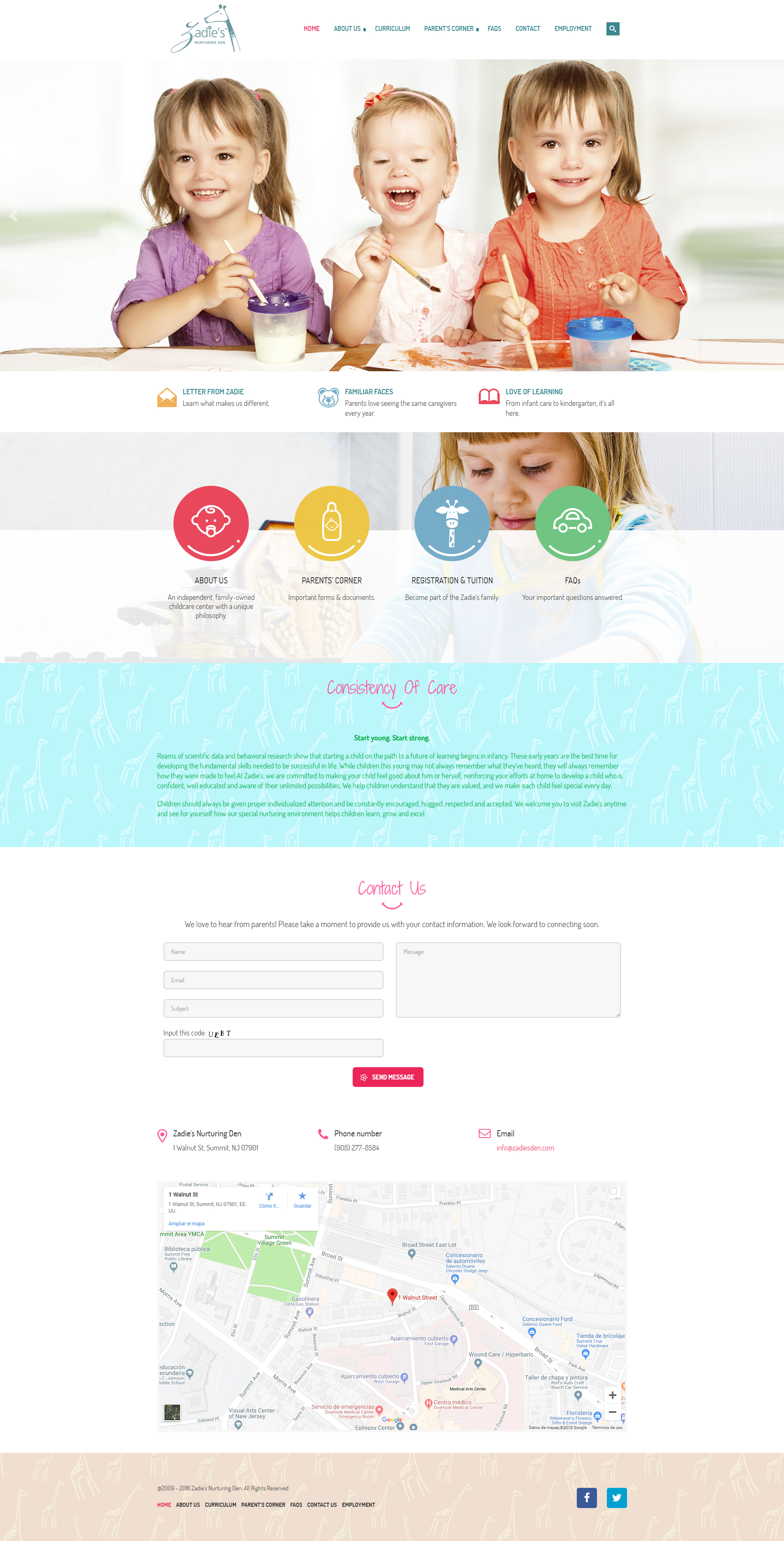 Twenty years ago, Zadie was a mom of three young chiIdren, with a traveling husband and an extended family thousands of miles away. She understood that the work-life balance greatly depended on a strong support system. And because it did not exist for her, she created it.
Zadie's is an independent, family-owned early childhood learning center. The hours are long, the meals are hot and the nurturing is endless.
We tailor our approach and service offerings to the unique needs of families and children in the local community and surrounding areas. By understanding the distinctive needs of parents working toward their personal and/or professional goals, we've designed a program that engages both the child and their parent(s). We focus on ways to make daily life easier, while preparing our little ones for a successful transition after Zadie's, fostering positive behaviors with enriching educational opportunities.
We understand that work does not always end on time, meetings run late, and life happens. That's why we've built safety nets into our service offerings to ensure that parents have the flexibility to pursue their personal and/or professional goals while their little ones remain safely in our care.
Take it from parents who have come before you — read their comments, and come see for yourself why Zadie's is such a special place for your little one.