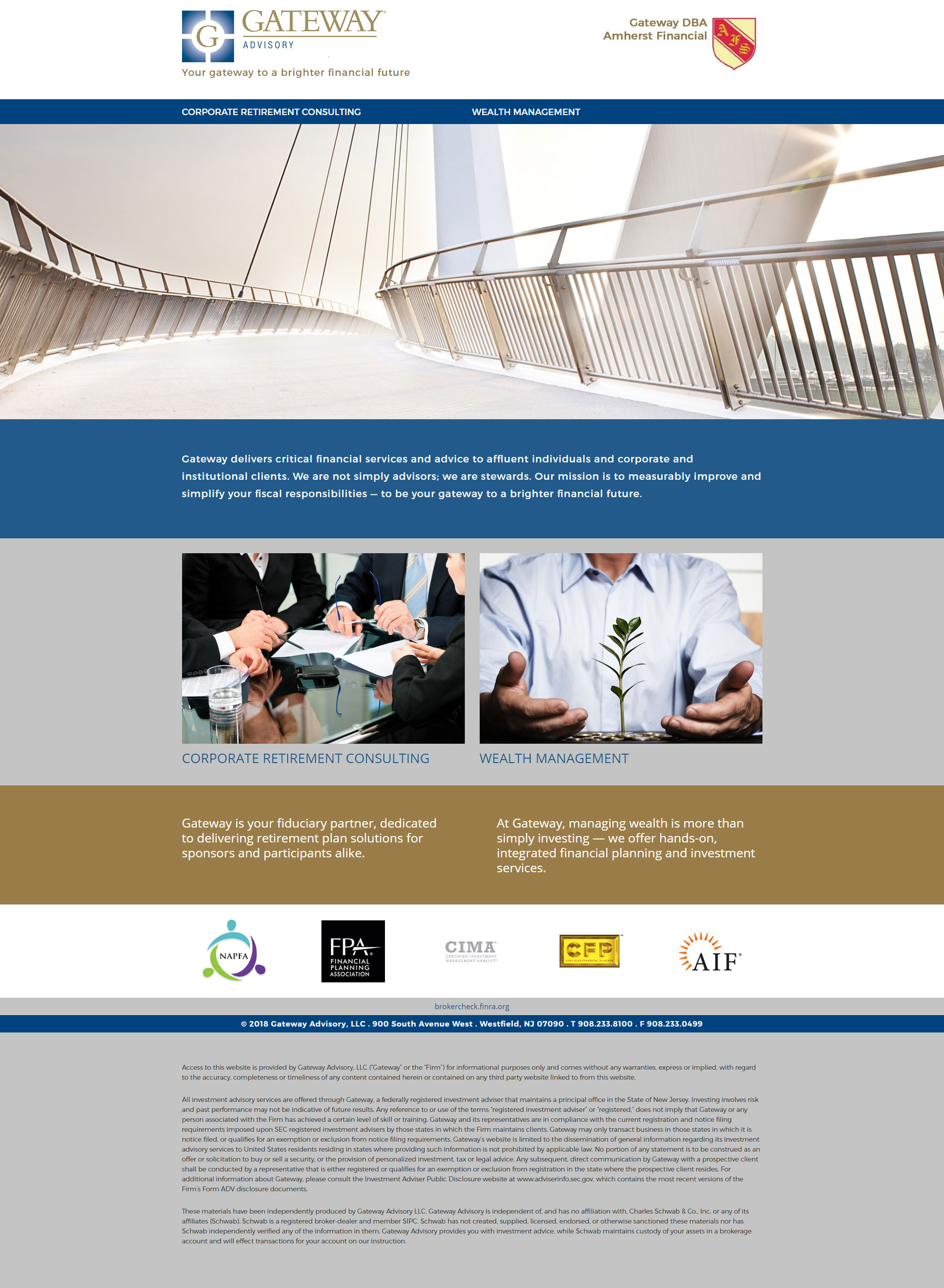 Gateway delivers critical financial services and advice to affluent individuals and corporate and institutional clients. We are not simply advisors; we are stewards. Our mission is to measurably improve and simplify your fiscal responsibilities — to be your gateway to a brighter financial future.
– Gateway is your fiduciary partner, dedicated to delivering retirement plan solutions for sponsors and participants alike.
– At Gateway, managing wealth is more than simply investing — we offer hands-on, integrated financial planning and investment services.