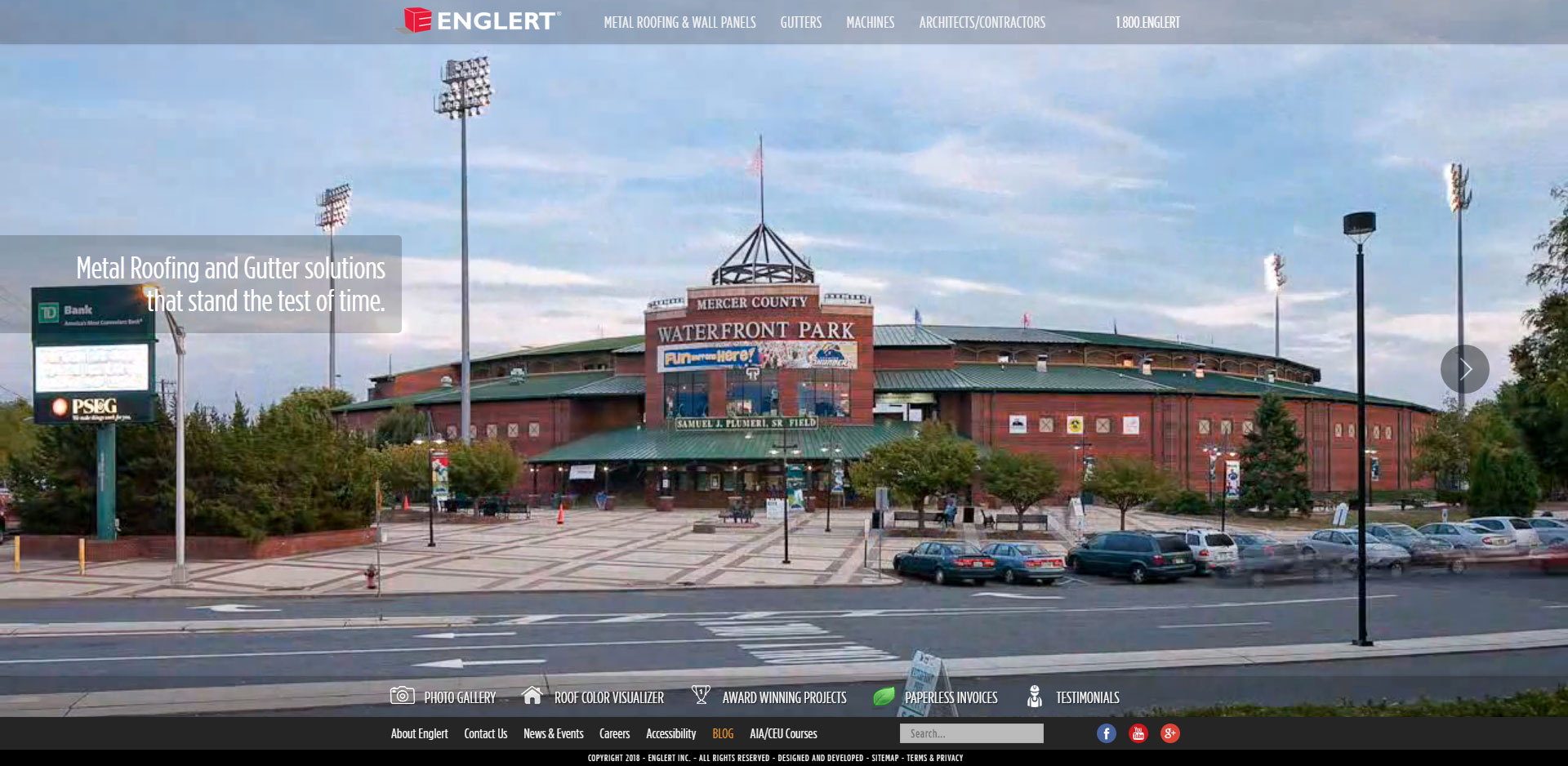 For over 50 years, Englert Inc. has been the gold standard for commercial and residential metal roofing and gutter systems, and on-site roll-forming machines. There are many reasons why Englert is tops in its industry.
Englert is on the cutting edge, and will remain so, consistently improving the quality of its products and services to meet the challenges of a changing world.
Paying it Forward
The story of Englert is, in many respects, the story of the changing topography of the metal construction industry today.
Fifty years ago, when founder Herb Englert left Crown Aluminum as vice president of sales and created Englert, Inc. in 1966 with two employees. He saw the opportunity but lacked the finances to get his business going. A successful investor saw promise in Herb and his ideas and gave him the capital to get started. Englert not only pioneered the concept of a total system, selling aluminum gutter materials, equipment and accessories but he also provided his customers with support materials including color cards and literature as well as technical service and machine maintenance to independent gutter contractors.
With the success of his business, Englert was able to re-pay his investor, but his benefactor refused the money. "Pay it forward," he said, "help others become successful businessmen and we'll all be better for that." From that point on, Englert worked hard to provide others with the tools they needed to be successful, refining his equipment and material to produce a perfect product, precisely and consistently, at the jobsite. He "paid it forward" giving entrepreneurs the support they needed to start their own portable rollforming businesses just as he had. He helped many people in this business get started and never asked for anything in return, urging them to pass it along just as his mentor had asked him.