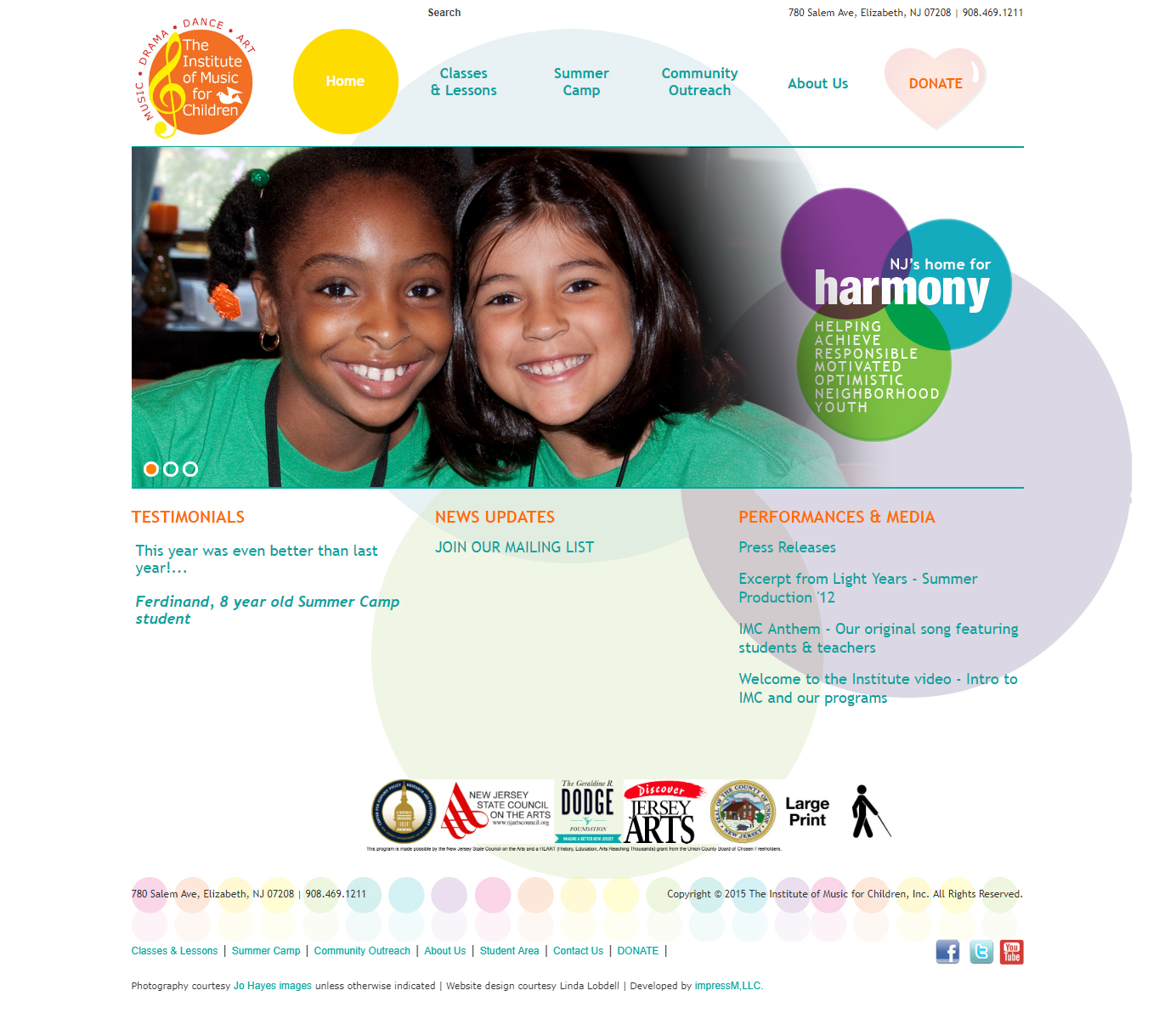 The Institute of Music for Children is located at 780 Salem Ave. Elizabeth, NJ 07208, on the corner of North Ave and Salem Ave.
A 501(c)(3) organization guided by its vision of H.A.R.M.O.N.Y. – Helping Achieve Responsible, Motivated, Optimistic, Neighborhood Youth – the Institute of Music for Children is building a community of high-achieving citizens who are arts lovers and arts makers through professional instruction, mentorship, and family engagement.
Each year, the Institute provides over 1,000 New Jersey youth with affordable, high-quality arts training in a creative and nurturing environment. The Institute broadens participation in the arts in underserved communities through tuition assistance, bi-lingual staff and promotional materials, and urban outreach initiatives.