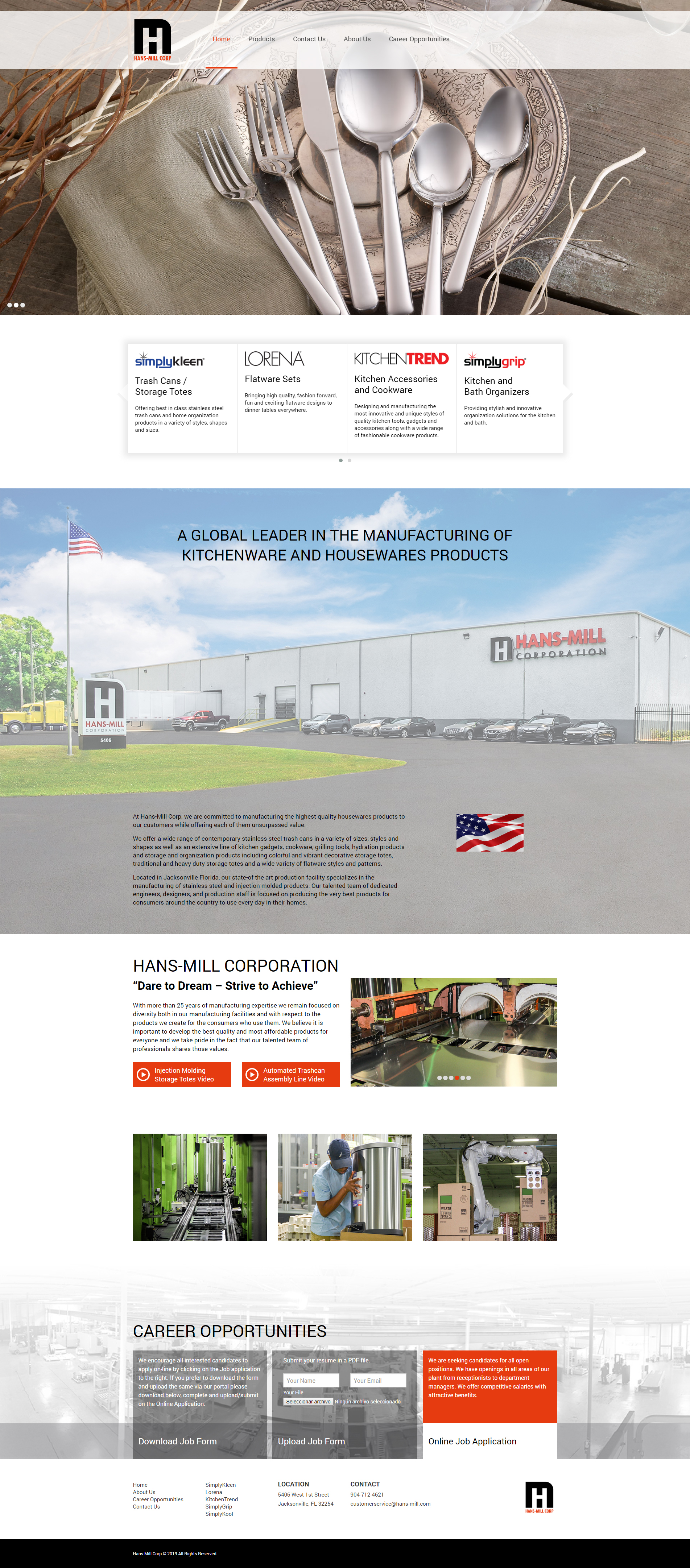 At Hans-Mill Corp, we are committed to manufacturing the highest quality housewares products to our customers while offering each of them unsurpassed value.
We offer a wide range of contemporary stainless steel trash cans in a variety of sizes, styles and shapes as well as an extensive line of kitchen gadgets, cookware, grilling tools, hydration products and storage and organization products including colorful and vibrant decorative storage totes, traditional and heavy duty storage totes and a wide variety of flatware styles and patterns.
Located in Jacksonville Florida, our state-of the art production facility specializes in the manufacturing of stainless steel and injection molded products. Our talented team of dedicated engineers, designers, and production staff is focused on producing the very best products for consumers around the country to use every day in their homes.