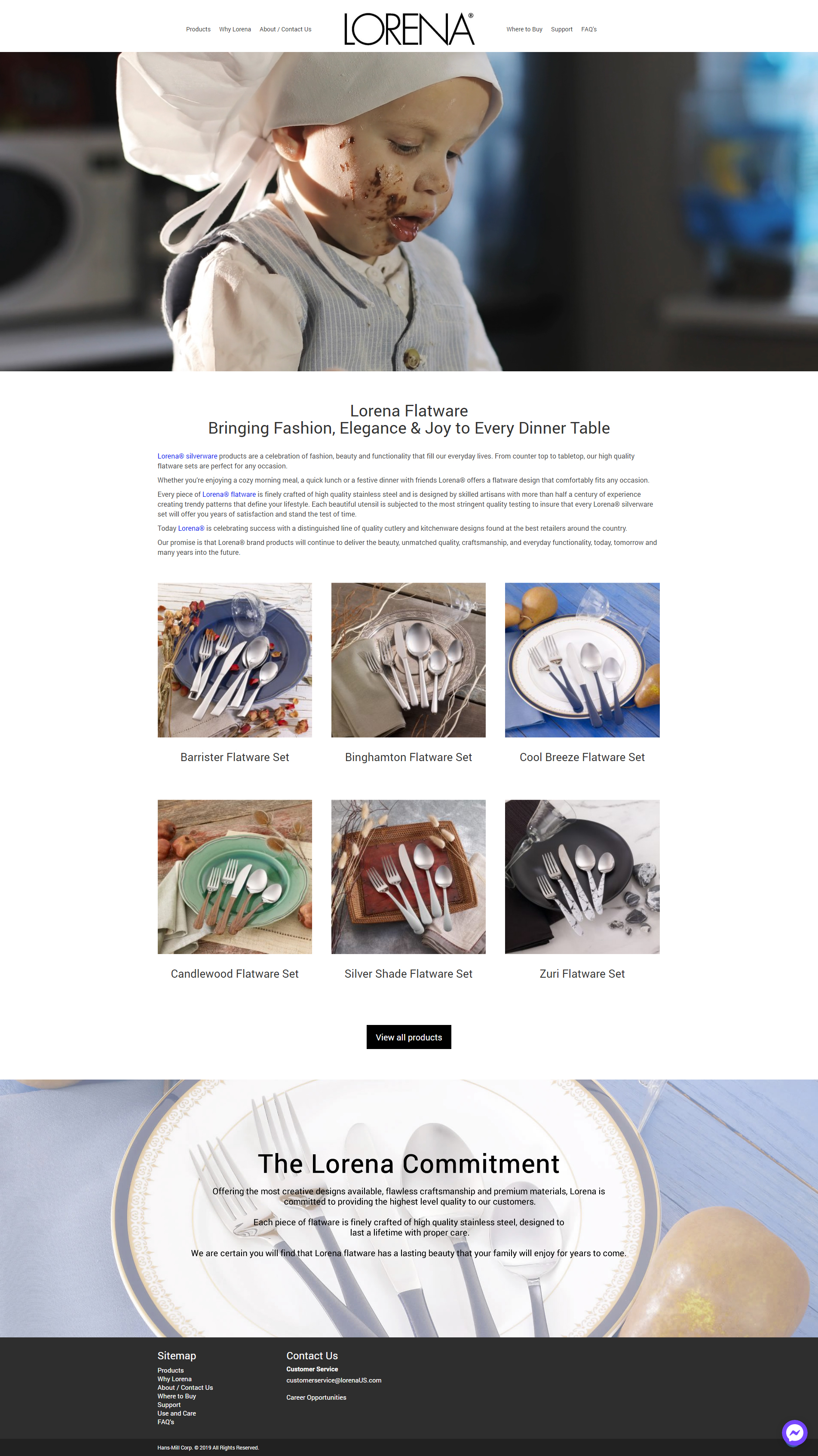 Lorena® silverware products are a celebration of fashion, beauty and functionality that fill our everyday lives. From counter top to tabletop, our high quality flatware sets are perfect for any occasion.
Whether you're enjoying a cozy morning meal, a quick lunch or a festive dinner with friends Lorena® offers a flatware design that comfortably fits any occasion.
Every piece of Lorena® flatware is finely crafted of high quality stainless steel and is designed by skilled artisans with more than half a century of experience creating trendy patterns that define your lifestyle. Each beautiful utensil is subjected to the most stringent quality testing to insure that every Lorena® silverware set will offer you years of satisfaction and stand the test of time.