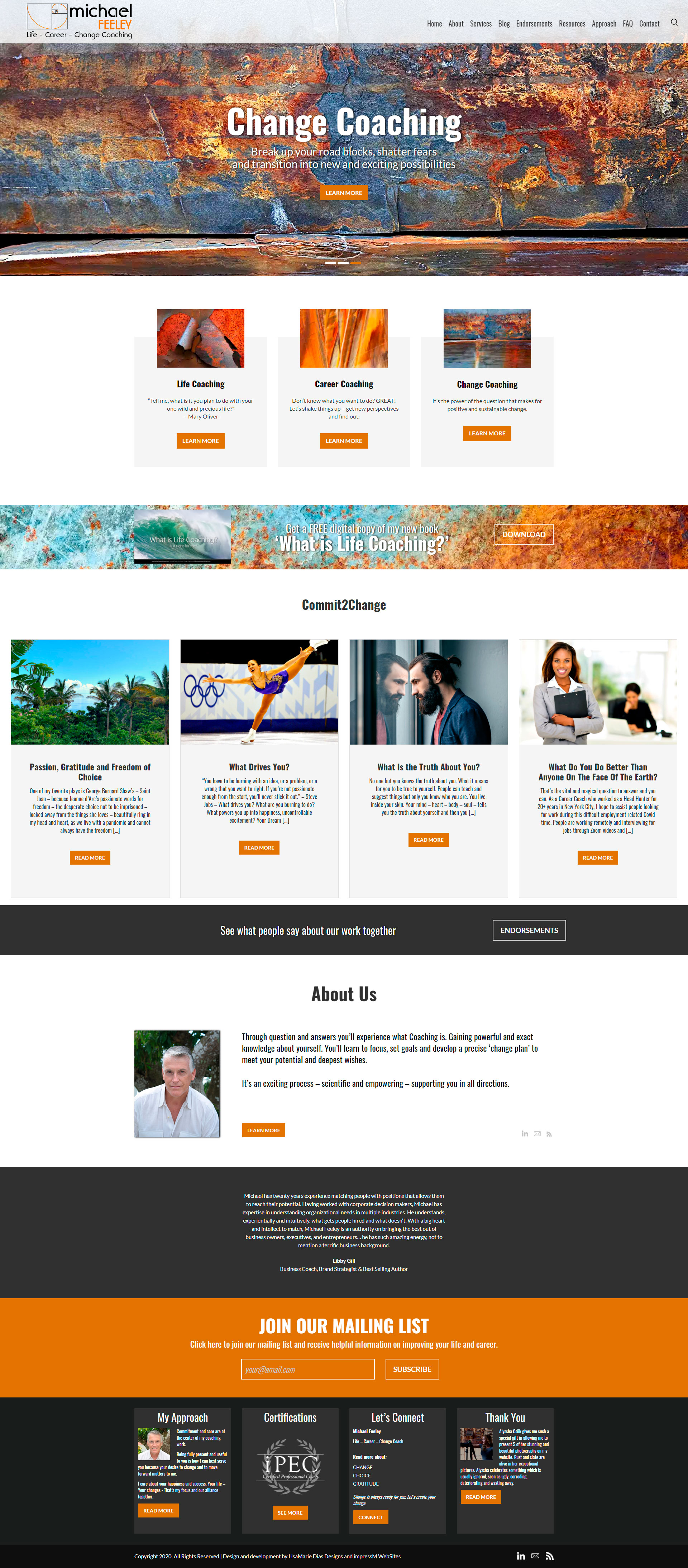 Many people have no idea what they want to do with their lives and that is perfectly fine but the people I work with are ready to dive in, dig around and find the answers. Create out of the unknown. It's one of my specialties — helping you discover what you are meant to do here on earth – discover your purpose and do work you love. Yes. Work you love! Work that matters. Work you are proud of. Work that makes change for people's lives and change for the world. Imagine!
Some want to get rid of stress, doubts and fears, judgments, worry… to become kinder. They want their lives to have more meaning – filled with real connection and feeling and passion about things, other people and life itself.
Do you have something to share? A voice to be heard? Let's get it out into the world so you are expressed entirely. In the deepest part of yourself and make change happen.
I coach people of all ages, backgrounds and experiences committed to change:
Creatives
Executives
Designers
Entrepreneurs
Writers
Teachers
Musicians
Therapists
Mid-Lifers
Retired People
HR Specialists
Doctors
Gardeners
Business Professionals
Other Coaches…
Wise, established people who are not shopping but seriously willing to commit to change; to do the hard work to get what they want… right away!
The people I coach don't want to be average, doing mediocre work. They don't want to be 'busy'. They want to do work they believe in and that takes emotional labor not to wait around to be picked, not to compromise but to achieve because they are a professional.